Design & Create
The design stage is very important; Keemlaw Manufacturing supply solutions to your professional catering needs through a combination of experience and design. Our in-house design and production team provide a comprehensive design service and an understanding of the needs of both clients and designers, from back of house through to kitchen, bars and ventilation.
With a dedicated point of contact, all aspects of your project are professionally managed. Our wealth of knowledge can assist both the small owner / operator as well as the multi outlet client. Our design specialists will assess your spatial limitations, usage and volumes.
---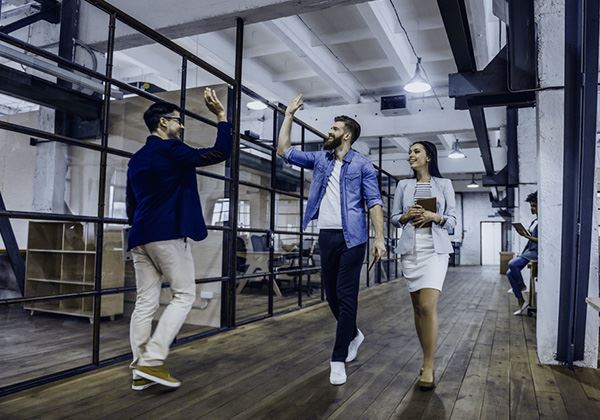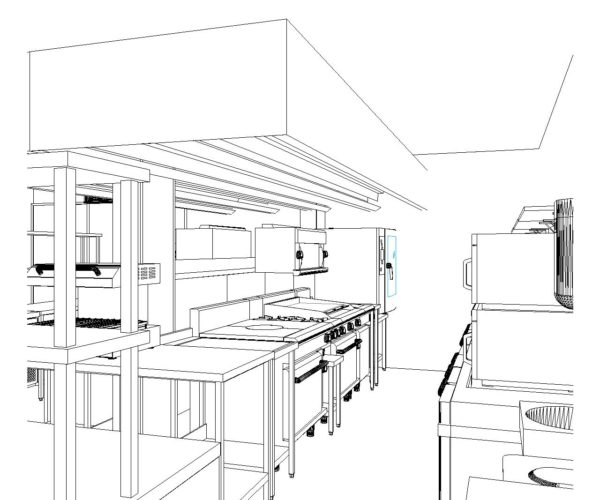 We offer computer-aided design (CAD) services to design the most efficient layout for your kitchen and to help you choose the right cooking equipment, storage, refrigeration and warewashing to make the most of the space available within your budgetary requirements.
Incorporating collaborative planning enhances the supply chain through a standard of joint practices.  Information shared between all involved in the planning process adds value, increasing efficiency and proving cost-effective.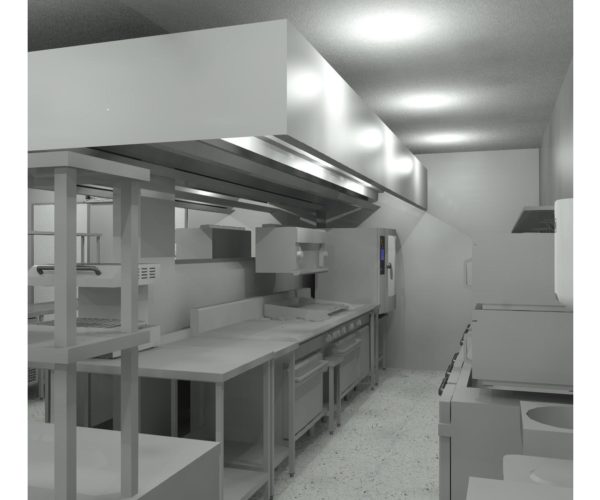 We specialise in taking a design concept and producing a high-quality product using the most cost-effective methods.  We have a reputation for quality, reliability and versatility, offering a wealth of experience.  Our in-house fabrication department allows us to work in partnership with our clients to provide bespoke, pre-fabricated solutions designed to reduce time and installation costs on site.
Fabricated solutions from Keemlaw are designed to integrate into an overall project with the fabricated elements designed specifically to meet the requirements of the project.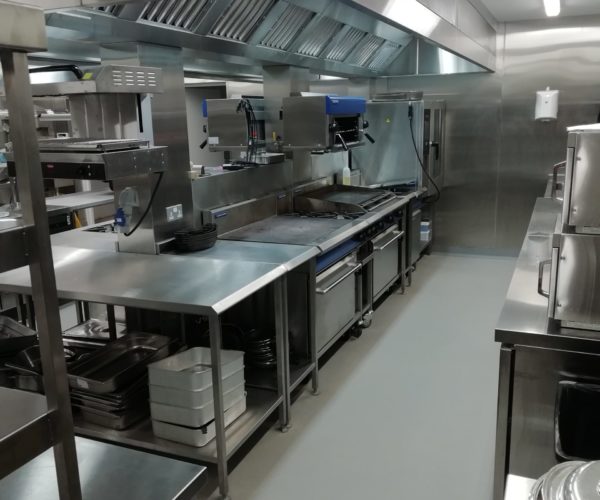 Project Management
The secret to success for any project is that it is managed effectively at all stages to achieve the goals for the client.  Keemlaw Manufacturing provides all stages in-house, along with a dedicated project team, covering all elements.  We work hard to manage the primary constraints of scope, time and budget; at the same time ensuring the interfacing of various trades are activated at the right time, bringing the project to an on-time and on-budget completion date.
Keemlaw Manufacturing is dedicated to the compliance with the Construction (Design & Management) Regulations 2015, ensuring that a contract is fulfilled to the standards expected by the client.
Step One: Briefing
A meeting to ascertain the requirements and specifications for the work to be undertaken.   This will normally involve a site visit to the area where the catering equipment will be installed.
Step Two: Design
Keemlaw's Design team will work with you to develop accurate site drawings, detailing where the catering equipment is to be installed and the design of any bespoke fabrication.
Step Three: Project Management & Installation
The secret to success for any project is that it is managed effectively at all stages to achieve the goals for the client.  Keemlaw Manufacturing provides all stages in-house and a dedicated project team, covering all elements.
The Project Team will remain in good communication, cooperation and coordination with the client and other contractors during the construction phase, ensuring that the project progresses as planned.
Step Four: Completion
On completion of the installation, the catering equipment will be tested under operating conditions to ensure that it functions as specified and meets the required health and safety standards.
Step Five: After-Sales
The installation is guaranteed and this responsibility is with Keemlaw.  As a customer, you only need one telephone number, which is Keemlaw's 01622 717177.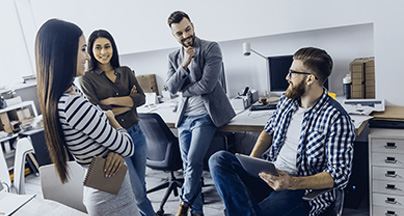 Machinery In House
With the equipment in our multi-material workshop and our experienced fabricators, we are able to tackle nearly all fabrication no matter how big or small.  We offer a full fabrication service including painting or polishing once the job is finished.  All production is done on-site, making the installation very efficient and when required our engineers can also work on-site.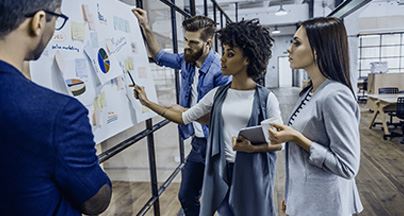 Processes
Keemlaw Manufacturing's production team uses a combination of processes from machine tools and handicrafts to high tech automated machinery.  The competitive edge that the multi-material workshop guarantees are that the best raw materials for the job are used and transformed into the designed finished product.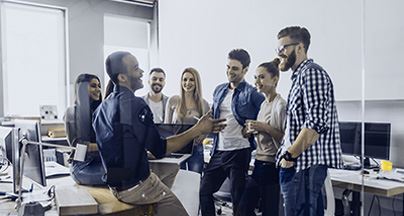 Material Handled
Keemlaw Manufacturing is different from most of its competitors as we can manufacture using a wide range of materials.  All products are fabricated to bespoke design criteria, catering for a true one-off requirement.  We can source and provide a choice of materials and finishes to match a design specification or the surrounding environment.
Aluminium, Corian, Iron, Marble, Stainless Steel, Steel, Timber and Zinc